Wonder Woman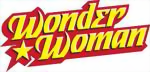 Diana, Prinzessin der Amazonen, ist Wonder Woman
Stark wie Herkules, schnell wie Hermes, klug wie Athene und schön wie Aphrodite - das ist Wonder Woman, DCs erste Superheldin.
Geboren 1941...
Erschaffen wurde sie von dem Psychologen William Moulton Marston und dem Zeichner H(arry). G(eorge). Peter, der Dianas Abenteuer von Beginn an, bis zu seinem Tod 1958, zeichnete.
Trotz seiner prägenden Stellung wurde Peter nicht als Mitschöpfer Wonder Womans genannt. Wahr ist aber, dass ohne seine langjährige zeichnerische Arbeit Wonder Woman nie die geworden wäre, die sie seither ist. Ihr Erfolg an den Kiosken wäre ohne Peter nicht vorstellbar gewesen.
Ihr erstes Abenteuer erlebte sie 1941 in All Star Comics.
In ihrer Heimat, dem verborgenen Paradise Island, die Insel wird auch Themyscira genannt, ist Diana die Prinzessin des Amazonenvolkes. In der Welt der Menschen ist sie als Wonder Woman bekannt und nennt sich dort Diana Prince.
...wiedergeboren 1986
Einen ähnlichen Einfluss auf die Superheldin hatte nach Marston und Peter nur George Pérez, der Prinzessin Diana 1986 (zusammen mit Greg Potter) wiederbelebte und sie dabei eng mit der griechischen Mythologie verknüpfte: Ihre Mutter Hippolyte, Königin der Amazonen, formte aus einem Lehmklumpen das Abbild eines Babys und Aphrodite, die Göttin der Liebe und der Schönheit, hauchte ihr Leben ein. Zuvor vermachten die fünf Göttinnen, die die Patronninen der Amazonen sind, zusammen mit Hermes, der ungeborenen Seele verschiedene Geschenke, wie übermenschliche Stärke, Schnelligkeit und die Fähigkeit zu fliegen. Anschließend wurde die ungeborene Seele in die Lehmfigur versetzt und erwachte als richtiges Menschenbaby zum Leben.
Als Diana erwachsen wurde, enthüllten die Götter den Amazonen, dass der Gott des Krieges, Ares, wahnsinnig geworden ist und die Welt zerstören könnte. In einem Wettbewerb der Amazonen sollte die Kämpferin erwählt werden, die dann mit Ares jenseits von Paradise Island in Konfrontation treten müsste. Gegen Hippolytes Willen nahm auch Diana an diesem Wettkampf teil und gewann ihn.
Der Götterbote Hermes brachte sie in die "Welt des Mannes" und nach Boston. Dort präsentierte sie sich der Gesellschaft als Botschafterin von Paradise Island, die einer gewalttätigen Welt die Art und Weise ihrer gerechten und friedlichen Zivilisation lehren wollte.
Obwohl Diana nicht aktiv danach suchte, die Kriminalität zu bekämpfen, wird sie schnell von den Medien "Wonder Woman" genannt.
Seit ihrer Wiedergeburt durch George Pérez gehört Diana, an der Seite von Batman und Superman, zu DCs großen drei Superhelden.
Lesechronologie
Seit den ersten Wonder Woman-Comics in 1941 wurde die Serie mehrmals eingestellt, um dann jeweils wieder mit Ausgabe 1 neu zu starten: Vol. 1 (329 Ausgaben): 1942 – 1986, Vol. 2 (228 Ausgaben): 1987 – 2006, Vol. 3 (59 Ausgaben): 2006 – 2011, Vol. 4 (52 Ausgaben): 2012-2015 und Vol. 5: 2016-.
Eine Lesereihenfolge ist deshalb nicht sofort ersichtlich. Um es Lesern zu erleichtern, Dianas Abenteuer chronologisch zu verfolgen, habe ich diese erste Aufstellung in chronologischer Reihenfolge erstellt.
Origins
Wonder Woman: Earth One Vol. 1-2
Legends Of Wonder Woman Vol. 1: Origin
True Amazon
Golden Age
Wonder Woman Chronicles Vol. 1-3
Silver Age
Showcase Presents: Wonder Woman Vol. 1-4
Diana Prince, Wonder Woman Vol. 1-4
Bronze Age
Twelve Labors
Modern Age
Wonder Woman by George Pérez Vol. 1-4
War Of The Gods
Wonder Woman By Mike Deodato & William Messner-Loebs
The Contest
Second Genesis
Lifelines
Paradise Lost
Paradise Found
Down To Earth
Bitter Rivals
Eyes Of The Gorgon
Land Of The Dead
Mission´s End
Who Is Wonder Woman?
Love And Murder
Amazons Attack!
The Circle
Ends Of The Earth
Rise Of The Olympian
Warkiller
Contagion
Odyssey Vol. 1-2
The New 52
Wonder Woman Vol. 1-9
Rebirth
Wonder Woman Vol. 1-6 u.ff.