Hersteller:
Humanoids Publishing
Son Of The Gun Vol. 3: Flesh And Filth HC
von Alexandro Jodorowsky & Georges Bess
Texter: Alexandro Jodorowsky
Künstler: Georges Bess
54 Seiten (großformatige HC-Ausgabe)
Originalpreis: $ 15,95
In diesem schönen großformatigen HC-Album erzählen die story masters Georges Bess und Alexandro Jodorowsky, der auch als Drehbuchschreiber und Regisseur der Kultfilme El Topo, Santa Sangre und Holy Mountain bekannt wurde, die Geschichte eines modernen Revolverhelden.
Ihr wilder Westen ist schmutzig und überaus gewalttätig. Dabei scheuen die Beiden in dieser grimmigen Geschichte keine Tiefschläge und begleiten den Comic-Helden bei seiner Wanderung durch die dunkelsten Plätze der menschlichen Seele.
Passend zu diesem Comic: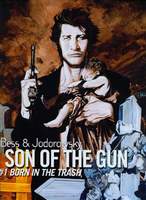 | | |
| --- | --- |
| Lieferzeit: | 3-5 Tage (s.a. Kundeninfo/Lieferzeiten) |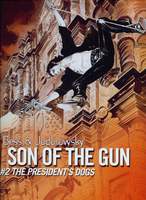 | | |
| --- | --- |
| Lieferzeit: | 3-5 Tage (s.a. Kundeninfo/Lieferzeiten) |