Superman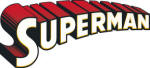 Seit über 80 Jahren...
...erlebt Superman alias Clark Kent unglaubliche Abenteuer.
Erschaffen von Joe Shuster und Jerry Siegel, war der Mann aus Stahl der erste - und ist heute der bekannteste - Superheld in der Pop-Kultur.
Seinen ersten Auftritt hatte Superman - in der ersten Ausgabe von Action Comics - im Juni 1938. Bereits ein halbes Jahr später, im Dezember 1938, erschien die erste Ausgabe seiner eigenen Comicserie Superman. Das war nicht nur die Geburtsstunde einer Legende, es war auch der Beginn einer jahrzehntelangen Erfolgsgeschichte. Seither kämpft Superman für Gerechtigkeit, Wahrheit und den American way of life und erreichte einen mythischen Volksheld-Status.
Von Krypton zur Erde
Der Mann aus Stahl stammt vom Planeten Krypton. Als dieser kurz vor der Vernichtung steht, wird der kleine Kal-El (das ist Supermans kryptonischer Name) von seinen Eltern in ein Raumschiff gesetzt und Richtung Erde geschossen.
Seine Raumkapsel landet bei Smallville, wo ihn ein kinderloses Farmerehepaar an Sohnes statt aufnimmt und ihm den Namen Clark Kent gibt.
Der Rest ist, wie es so schön heißt, Geschichte: Clark Kent verläßt als junger Mann Smallville und zieht nach Metropolis. Dort wird er Journalist beim Daily Planet. Und als Superman ist er der Beschützer seiner neuen Heimatstadt.
Superman-Lesechronologie
Es ist mittlerweile schwierig geworden, die Abenteuer des Stählernen chronologisch einzuordnen und zu verfolgen. Nicht nur weil 1987 (Vol. 2), 2011 (The New 52) und 2016 (DC Rebirth) jeweils die Superman-Serien mit # 1 neu gestartet wurden sondern auch weil es mittlerweile verschiedene Comicserien gab, die die Abenteuer des Mannes aus Stahl erzählen.
Zum Teil überschnitten sich auch die Heftzählungen: So gestaltete John Byrne für seinen revamp 1986 Superman neu und DC veröffentlichte seine Miniserie The Man of Steel bevor 1987 die Heftzählung mit # 1 erneut begann. Insgesamt erschienen 226 monatliche Ausgaben bevor im Zuge des Comicevents Infinite Crisis die Serie eingestellt wurde.
Zur selben Zeit erschien jedoch auch die Originalserie (Vol. 1), umgetitelt als The Adventures of Superman mit fortlaufender Heftzählung (# 424 bis 649). Im Zuge des "One Year Later"-Events erschienen Supermans Abenteuer ab Ausgabe 650 wieder unter dem Originaltitel Superman.
Im folgenden habe ich, eine erste Lesechronologie aufgestellt.
Golden Age
Superman Archives Vol. 1-8 / Superman Chronicles Vol. 1-10 / The Golden Age Vol. 1 u.ff.
The War Years 1938-1945
Superman In The Forties
Superman In The Fifties
Silver Age
Superman In The Sixties
Superman: The Man Of Tomorrow Archives / Showcase Presents: Superman Vol. 1-4
Adventures of Superman: Gil Kane
Bronze Age
Superman In The Seventies
DC Comics Classic Library: Superman - Kryptonite Nevermore
Superman In The Eighties
Greatest Stories Ever Told Vol. 1+2
Modern Age
Birthright
For All Seasons
Secret Origin
Crisis On Infinite Earths
The Adventures of Superman
The Man Of Steel Vol. 1-9
Exile
Death Of Superman, The
World Without Superman
Return Of Superman, The
Death Of Clark Kent, The
Wedding And Beyond, The
Superman vs. The Revenge Squad
`Til Death Do Us Part
Emperor Joker
President Lex
Return To Krypton
Our Worlds At War
Godfall
For Tomorrow
Unconventional Warfare
That Healing Touch
Journey
Superman/Batman Vol. 1 u.ff.
Luthor
Sacrifice
Infinite Crisis
Zurück zum Originaltitel
Up, Up, And Away
Camelot Falls Vol. 1-2
Third Kryptonian, The
Redemption
3-2-1 Action
Shadows Linger
Coming of Atlas, The
New Krypton Vol. 1-4
Mon-El Vol. 1-2
Codename: Patriot
Nightwing and Flamebird Vol. 1-2
Last Stand Of New Krypton Vol. 1-2
Grounded Vol. 1-2
Flashpoint
The New 52
Superman Vol. 1-6; Vol. 1: Before Truth + 2: Return to Glory
Superman Unchained
Action Comics Vol. 1-9
Doomed
Superman/Wonder Woman Vol. 1-5
Batman/Superman Vol. 1-9
DC Rebirth
Superman Vol. 1-5
Action Comics Vol. 1-4