Doc Savage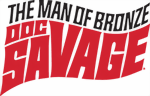 Doc Savage, bürgerlich Name Clark "Doc" Savage Jr., erblickte im März 1933 das Licht der Welt, als Lester Dent, der Autor der Shadow-Romane, den ersten Roman mit dem Mann aus Bronze veröffentlichte.
Schon 1934 wurden die ersten Radio-Hörspiele ausgestrahlt. Und 1940 erschienen die ersten Doc Savage-Comics. Die Serie lief 3 Jahre, bevor die Comicabenteuer des Bronzemannes eingestellt wurden. 1972-74 und 1975-77 veröffentlichte Marvel neue Comics und DC folgte 1987, 1988 und 2010 mit neuen Abenteuern. 2013 brachte Dynamite Entertainment weitere Comicabenteuer des Mannes aus Bronze heraus.
Nicht vergessen werden darf natürlich der Film Doc Savage: The Man of Bronze von Regisseur Michael Anderson mit Ron Ely in der Titelrolle, der 1975 in die Kinos kam.
Produkte in 'Doc Savage'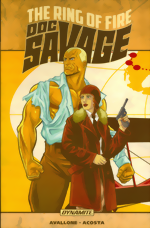 von David Avallone & Dave Acosta
| | |
| --- | --- |
| Lieferzeit: | 3-5 Tage (s.a. Kundeninfo/Lieferzeiten) |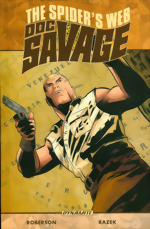 von Chris Roberson & Cezar Razek
| | |
| --- | --- |
| Lieferzeit: | 3-5 Tage (s.a. Kundeninfo/Lieferzeiten) |
---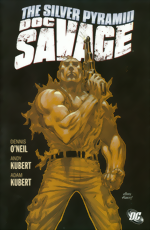 von Dennis O´Neil, Adam Kubert & Andy Kubert
| | |
| --- | --- |
| Lieferzeit: | 3-5 Tage (s.a. Kundeninfo/Lieferzeiten) |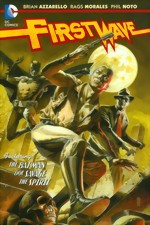 von Brian Azzarello, Rags Morales & Phil Noto
| | |
| --- | --- |
| Lieferzeit: | 3-5 Tage (s.a. Kundeninfo/Lieferzeiten) |