Wolverine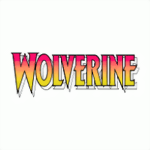 Wolverine ist ein Kind der 70er
Geschaffen wurde Wolverine von den Comicautoren Len Wein und Roy Thomas. Der Comiczeichner John Romita war für das Aussehen der Comicfigur verantwortlich. Zuerst gezeichnet wurde Wolverine von Herb Trimpe.
Werdegang
Der kanadische Mutant Wolverine hatte seinen ersten Auftritt im Oktober 1974 in The Incredible Hulk # 180. Seit Mai 1975 (Giant-Size X-Men # 1) ist er Mitglied der Mutantengruppe X-Men.
Bevor er seine eigene monatliche Comicserie bekam, trat Logan in zwei Solo-Miniserien auf: 1982 kam die vierteilige Miniserie Wolverine von Chris Claremont und Frank Miller auf den Markt. 1984/85 folgte die sechsteilige Miniserie Kitty Pryde and Wolverine von Chris Claremont und Al Milgrom. Aufgrund seiner hohen Popularität trat der X-Man 1988 in der ersten Ausgabe einer eigenen Solo-Serie auf, die nach 189 Ausgaben eingestellt wurde.
Lesechronologie
Trotz seiner Beliebtheit bei den Lesern stellte Marvel die Wolverine-Comics mehrfach ein, um sie mit # 1 neu zu starten. Dadurch erschwert sich eine Lesechronologie. Deshalb folgt hier eine erste Aufstellung in chronologischer Reihenfolge:
Weapon X Files (Alles über Wolverine)
Origin (Origin # 1-6)
Weapon X (Comics aus Marvel Comics Presents # 72-84)
Hulk Legends Vol. 1: Hulk/Wolverine - Six Hours (inkl. erstem comicheftlangen Auftritt in The Incredible Hulk # 181)
Wolverine
X-Men: Kitty Pryde & Wolverine
Wolverine: First Class Vol. 1-5
Volume 1
Essential Wolverine Vol. 1 und folgende
Wolverine Classic Vol. 1-5
Wolverine Legends Vol. 6: Marc Silvestri I
Not Dead Yet
Wolverine & Captain America
Blood Debt
Wolverine Legends Vol. 3: Law Of The Jungle
Marvel Comics Presents: Wolverine Vol. 1-4 (Comics aus Marvel Comics Presents # 1-10, 38-71)
Blood Hungry (Comics aus Marvel Comics Presents # 85-92)
Volume 2
Enemy Of The State Vol.1+2/Ultimate Collection
House Of M: World Of M Featuring Wolverine
Origins And Endings (Vol. 2 # 36-40)
Civil War: Wolverine
Blood And Sorrow
Evolution
Death Of Wolverine
Get Mystique
Dark Wolverine Vol. 1: The Prince
Dark Wolverine Vol. 2: My Hero
Logan
Dangerous Games
Weapon X Vol. 1-3
Old Man Logan
Best There Is - Contagion
Best There Is - Broken Quarantine
Volume 3
Goes To Hell
Wolverine vs. The X-Men
Wolverine´s Revenge
Goodbye, Chinatown
The End
Origins
Origins Vol. 1-8
X-Men: Original Sin
Reckoning (Wolverine: Origins # 46-50 + Vol. 2 # 85-87)
Sammelband
Best Of Vol. 1 HC
Ultimate- und Noir-Universum
Ultimate Wolverine vs. Hulk
Wolverine Noir